Turku University Hospital is a medical center of excellence which serves as the central hospital for Southwestern Finland. Having been founded in 1756, it is the second oldest hospital in the Nordic countries.
There are more than 2000 parking spaces around the hospital area including parking garages as well as outdoor parking spaces. It is essential in such location, that parking is well organized and guided.
Aimo Park (previously Q-Park) which is operating all the parking facilities around the hospital has relied on Portier products for a long time already. During the past few years University Hospital has built new buildings to support the growth of healthcare services and at the same time new parking areas have been built to support the increased traffic flow.
Portier HOST parking guidance platform with installed Portier products offers a perfect match to handle this multi-site location. A completely cloud based solution of Portier HOST is managing all the parking spaces seamlessly.
CASE Turku University Hospital Upgrading
Turku University Hospital has three parking garages as well as outdoor parking areas for people visiting or working at the hospital. Currently there are approximately 2000 parking spaces around the property with all the hardware and software delivered by Portier.
Aimo Park is operating all parking activities around the hospital buildings, both in garages as well as in all open parking areas. Aimo Park chose Portier already years ago for their parking guidance solution at the hospital.
It is important that traffic runs smoothly around the hospital buildings. Visitors as well as employees need to find a place to park easily and not waste time for searching one.
PARKING GUIDANCE PRODUCTS
There are several different technologies that can be used for intelligent parking guidance and management depending on the architecture of a building or a location.
Parking Guidance Displays
Parking guidance displays show the status of available parking spaces in particular building, floor or parking lane. Displays can show text, numbers or arrows helping the drivers to find an available place to park.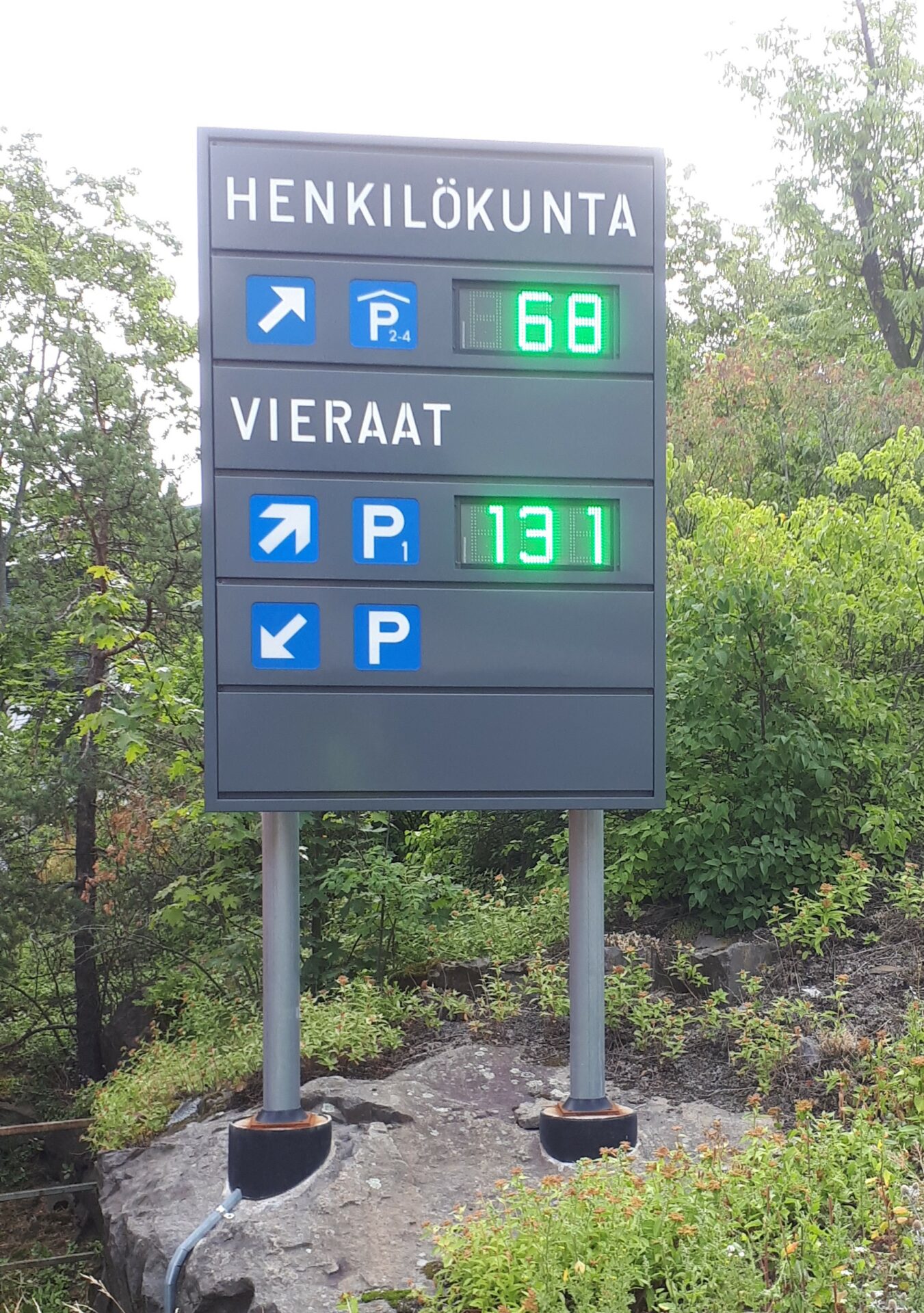 Space Specific Parking Sensors
Space specific parking sensors (ultrasonic) show the status of the parking space with green or red LEDs. You can also use blue LEDs for disabled parking spaces or white for electric cars. Ultrasonic parking sensors have a unique feature if wanted, an audio function. This additional unique feature improve customer service and can even create additional revenue by selling advertisement space.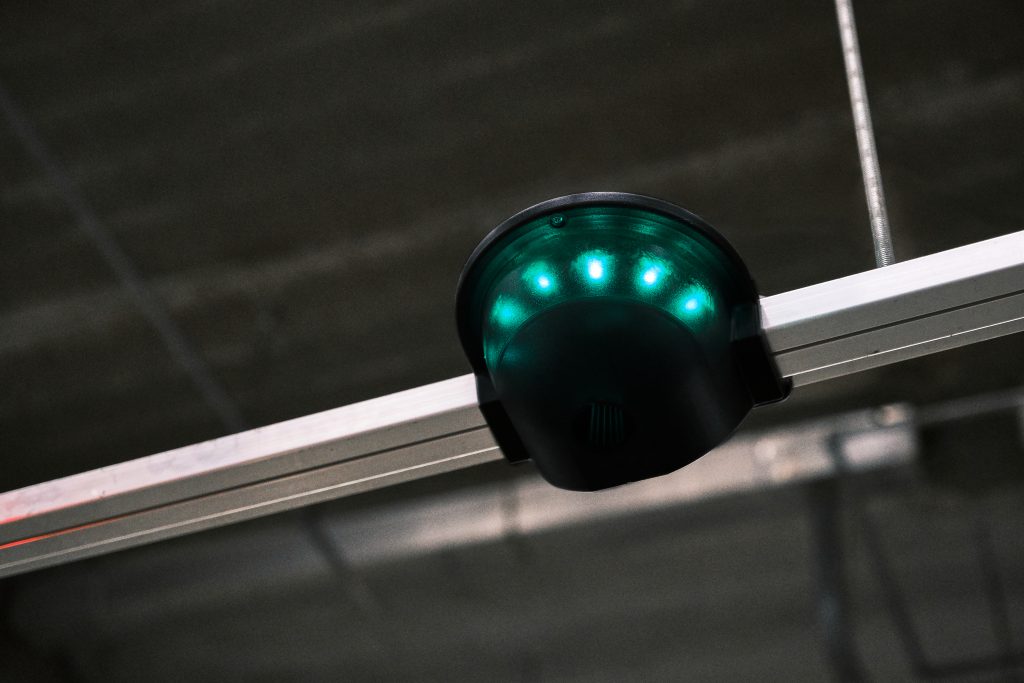 Portier HOST
It is by far the most flexible and adaptable parking guidance platform on the market. HOST can be a local installation or completely cloud-based. It is a software solution with one dashboard view where all the parking activities at different parking areas or garages can be seen and controlled. HOST combines all hardware and different technologies into a single, seamless user experience. Different stakeholders can have different access rights with various views into the system. The system is extremely user friendly and can be accessed with any mobile device or PC.
PORTIER – EXTREMELY EASY ADAPTATION AND UPGRADING
Previous installations such as parking sensors and parking guidance displays were all updated with the latest software at the Turku University hospital. The procedure was operated remotely updating all the connection and control points and within one hour this part of the project was already completed. After upgrading all different products, old and new ones were connected into the Portier HOST, to the cloud-based software platform.
Aimo Park monitors all parking area activities at the hospital such as utilization rates, place availability, reports, etc. via one dashboard view in Portier HOST. Open parking areas and buildings are scattered around a large area, but only one platform, HOST, is needed to manage all different parking activities around the hospital buildings.
The flexibility, scalability as well as the easiness of upgrading new products into an existing parking guidance and management system were proved to be essential features in this particular project at the hospital.
"University Hospital of Turku, Finland has all the standard elements of hospital parking: it's complex, spread over large area, has high occupancy rate and especially patients have other things in mind than to focus on parking. Aimo Park needed a solution for effective guidance between multiple parking lots and user groups and thus we decided to select Portier HOST parking guidance platform where different parking guidance products such as parking guidance displays, induction loops and space specific parking sensors were all integrated into the same user interface. As everything is running on a cloud server, system is easily accessible and it provides us with a real time information of the entire area with a single dashboard view. Hospital and its parking has been expanding over the past couple of years, but it has been extremely easy to add new facilities into the existing system which really provides flexibility that is often critical in hospital parking."
– Juha Sirelius, Managing Director, Aimo Park Finland Oy
Portier – Making the right decisions!