In the middle of the busiest streets in Helsinki lies Hamsterikortteli (Hamster Block – the habit of naming blocks and city areas based on animal names in Helsinki dates back in the 1800). All the buildings forming the block are mainly inhabited by different companies. The maintenance yard is therefore shared by different user groups such as offices, restaurants, and a hotel. After a renovation project was completed in the underground service area, there was only one lane left serving it. This change required some guidance and technology to assist the incoming and outgoing traffic in the service area.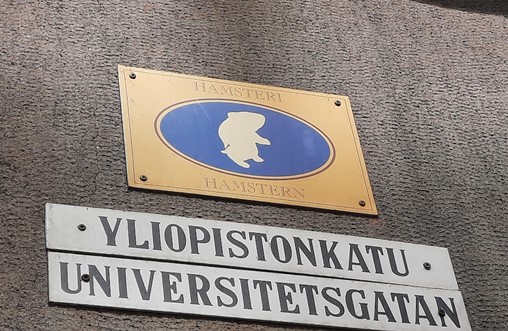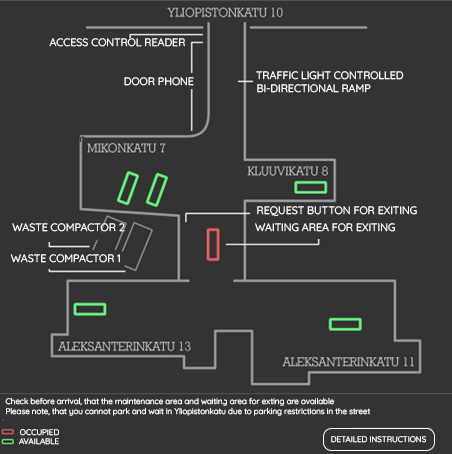 In this location, drivers are guided by traffic lights and Portier Wayfinder application. Portier HOST parking guidance platform controls all the events in the area and informs the users whether the service area can be entered or exited, if the maintenance parking spaces are available or if the waste compactor area can be used. Our easy-to-use application provides its user with the status of a specific area even before approaching the block. All technology used in the yard is connected and controlled by Portier HOST. Such a great example how Portier parking guidance can be adapted for any customer need.
Portier – Making the Right Decisions!