Stavanger Airport, Sola, is the main international airport serving Stavanger area in Norway. The airport was officially opened in 1937 resulting to be the first civilian airport in the country.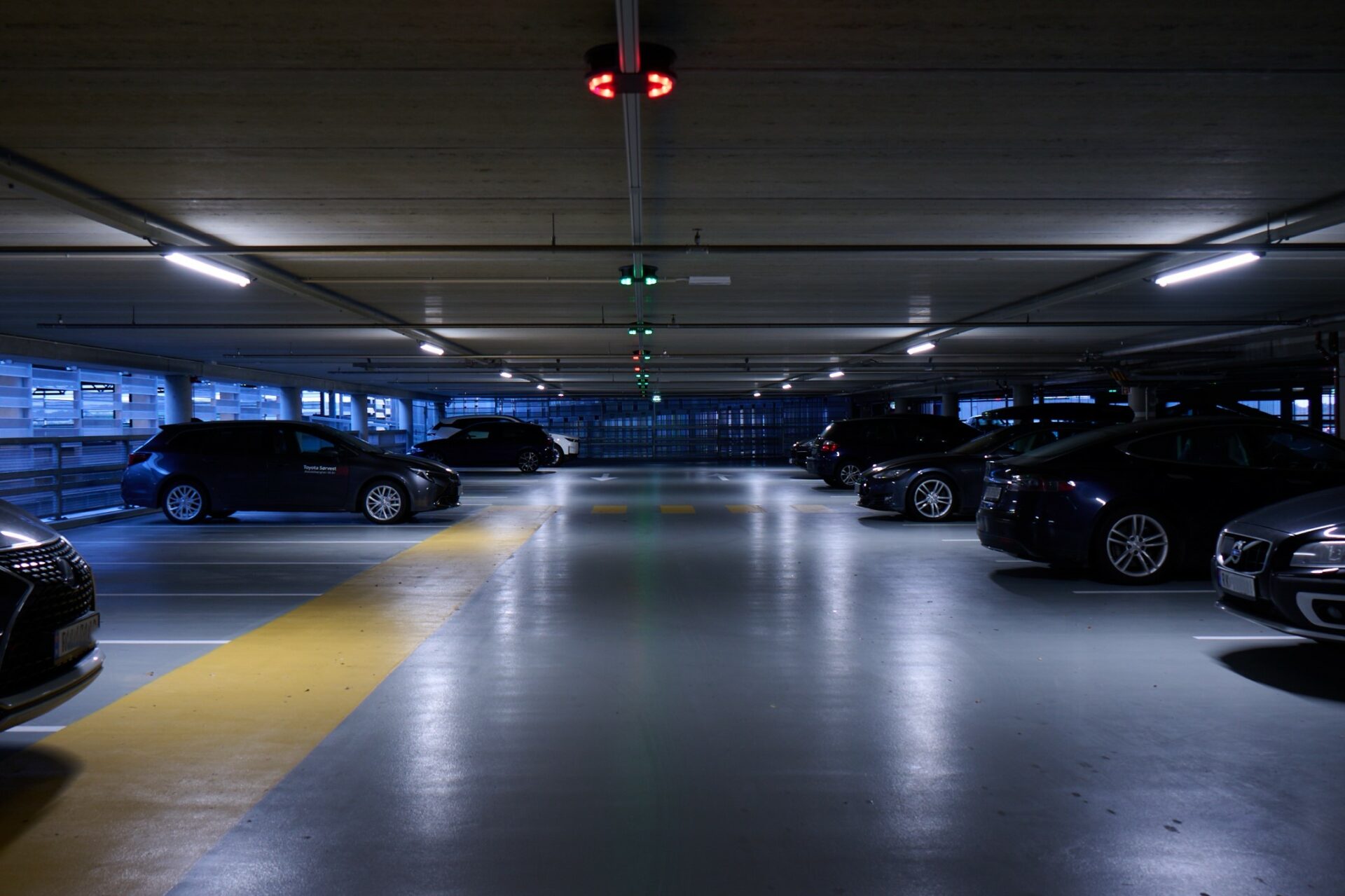 The new parking facility at the airport was opened to the public in the summer 2023. It was constructed next to the old parking facility by integrating them together. The parking facility offers short-term and long-term parking for more than 2400 vehicles including spaces for EV-charging, bicycle, motorcycles, and disabled parking spaces. Environmental aspects were considered in all phases of the development – the roof of the building has been designed for effective solar panel installation and also large parts of the old parking facility have been re-used during the construction. Examples of the latter include original staircases that were refurbished and reused and also 25% of the facade panels have been reused. Furthermore, 20,000 tons of concrete has been turned into rubble for new roads in the local area.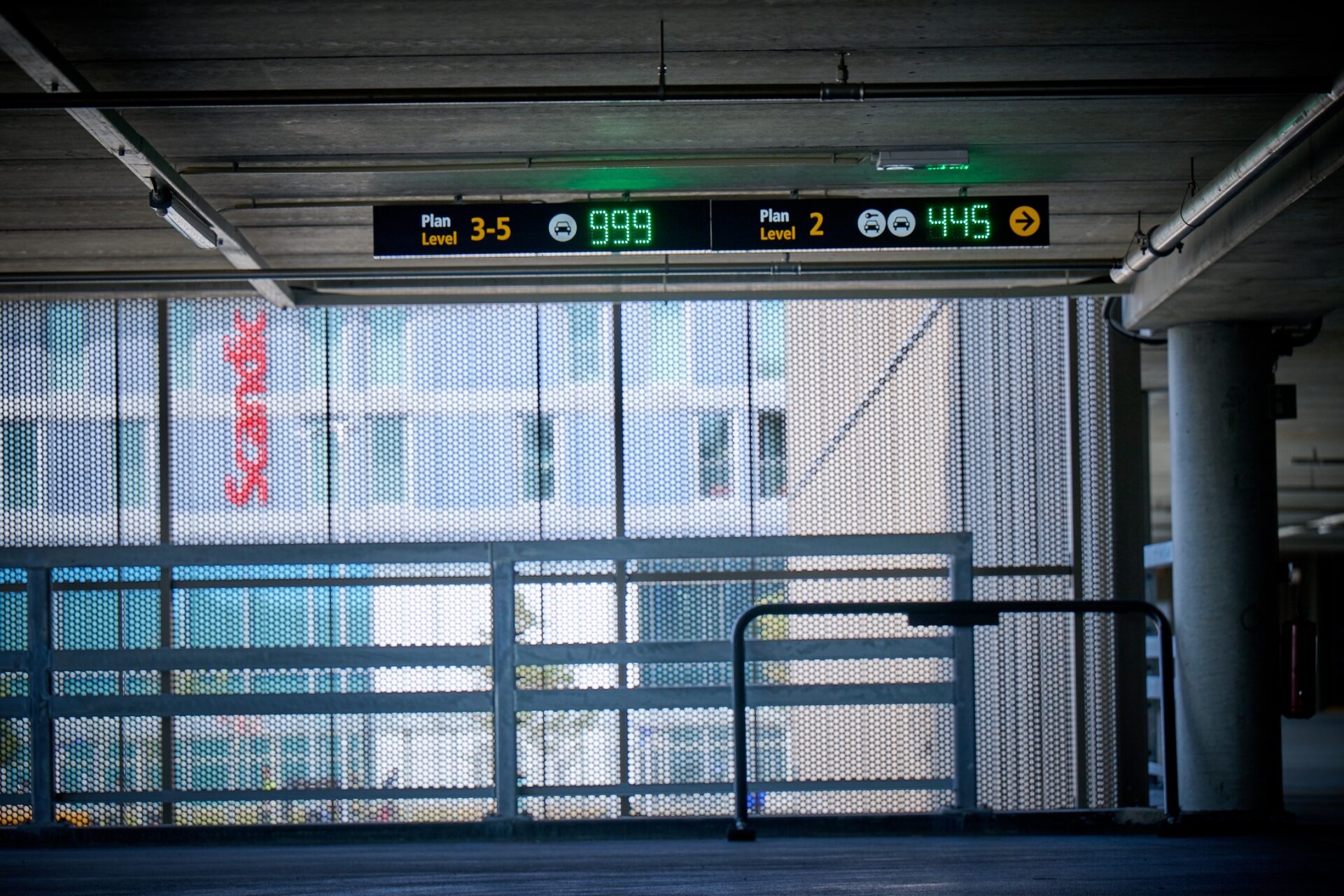 On the other hand, easiness of customer journey has been another important design input and well-guided parking is one of the essential services for driving customers as smooth and time-saving parking creates an improved customer experience. After a competitive tender, NorTronic together with Portier parking guidance solutions were chosen to complete the service of this modern and environmentally friendly parking facility. This after an overall evaluation, price, quality and function. An entry signage and 25 indoor parking guidance displays guide drivers directly to available parking spaces decreasing idle driving around the facility searching for available spaces. More than 800 Portier Vision parking cameras have been installed into the facility making it quick and easy for the arriving drivers to find a space to park. All parking guidance products are connected to Portier HOST, our unique parking guidance platform. Stavanger Airport is located next to the Atlantic Ocean, which means harsh weather conditions throughout the year. Therefore, all installation materials and fixtures were designed and manufactured based on special requirements as a custom feature for this location. Project was successfully completed with NorTronic who has been our long-term partner in Norway.
Portier – Making the Right Decisions!